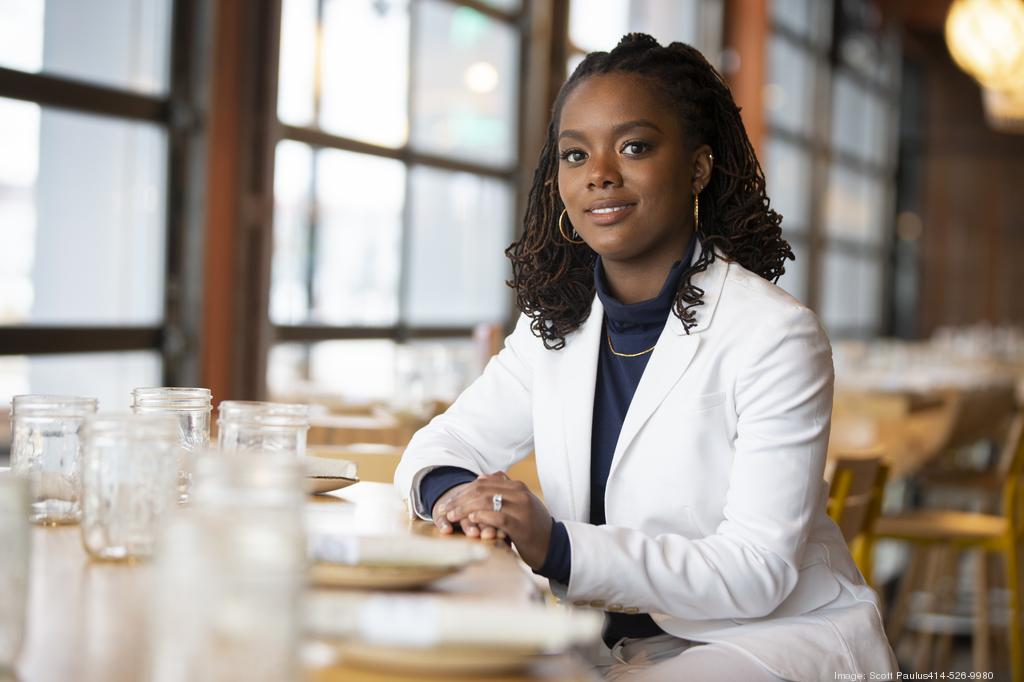 Dana Guthrie, a product manager at Johnson Controls International and founder of Milwaukee angel investment network Alchemy Angel Investors, has been selected to lead Milwaukee-based venture fund Gateway Capital Fund, according to an announcement from the group that created the fund.
Guthrie, a Milwaukee Business Journal 2020 40 Under 40 honoree, will be the full-time managing partner of the fund, which is restructuring to be the first venture capital investment in startup companies that are not yet generating revenue. The fund focuses on startups in Milwaukee County.
"Dana has the credentials, drive and experience in the Milwaukee financial ecosystem to make a difference in the region's economy," Ken Johnson, Badger Fund of Funds partner, said in a statement. "She emerged from a very strong field of applicants to be the clear choice to serve as managing partner. She is well-positioned to tap the great potential in our state's largest metro area by surfacing high-potential entrepreneurs and partnering with them venture dollars to grow successful companies."
In 2013, the state of Wisconsin awarded $25 million to establish the Badger Fund of Funds, which raised an additional $5 million from the private sector and agreed to create six to eight venture capital firms across the state. Running the program is Santa Fe, New Mexico-based Sun Mountain Capital, which specializes in regional investment programs, and Wisconsin-based Kegonsa Capital Partners.
The Badger Fund of Funds supplies a certain percentage of capital into new funds and the rest of the money is raised from private investors. Other Badger recipient funds include the Idea Fund of La Crosse, the Winnebago Seed Fund, Winnow Fund and the Rock River Capital Fund. Badger Fund of Funds will invest as much as $5 million into the Gateway Capital Fund as its lead investor.
"​I'm excited to bring the Gateway Fund's focus on being the first venture capital fund investor into startups to Milwaukee's entrepreneurial community," Guthrie said. "The Badger Fund commitment to the Gateway Fund shows their support of this investment focus."
Cory Nettles, founder and managing director of Generation Growth Capital, a Milwaukee-based private equity firm, recently spoked with the Business Journal about how funds being managed by diverse individuals outperforming its peers. These managers are either ethnically diverse, are women, or are emerging managers just beginning their careers.
Nettles said Guthrie leading Gateway is a boost for Milwaukee's regional economy and community.
"Currently there are no active investment funds focused on pre-revenue startup companies within Milwaukee, even though it is these small companies that serve as the engine and lifeblood of any economy," Nettles said. "The Gateway Capital Fund will be a much needed addition to spur growth within our region."